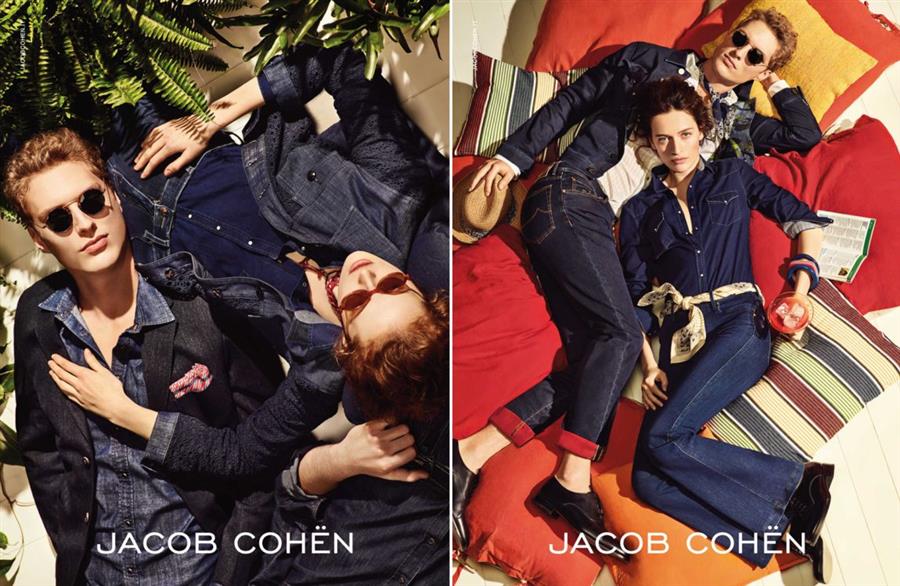 The famous luxury jeans brand "JACOB COHEN" was founded in 1985 in Pontelongo (Italy) by TATO Bardelle.
The name "JACOB COHEN" was born to imitate a story around high-end jeans, while paying tribute to JACOB DAVIS (inventor of the rivet and employee of LEVI STRAUSS).
NICOLA Bardelle, son of Tato, receives orders for the 2002 house dice and develops the brand internationally by establishing himself in the trendiest stores and opening her own stores, including boutiques in St Tropez, Paris and Milan, and more recently in Marbella and Geneva.
The brand makes its works in Italy in its factories in Veneto and Sicily using only the best materials such as "Loro Piana" fabrics or the selvages of jeans from the Japanese houses "Kubaro" or "MAMARATO".
JACOB COHEN jeans are often mixed with elastane, making them incomparably comfortable.
Many details make these jeans unique, the material of the buttons (silver and carbon), pattern cotton pockets carefully incorporated with each jeans in a special pocket that allows the jeans to breathe, plates, leather (skin, crocodile, galucha ) JACOB COHEN scratched, and some editions a small bottle of branded perfume and other details not yet.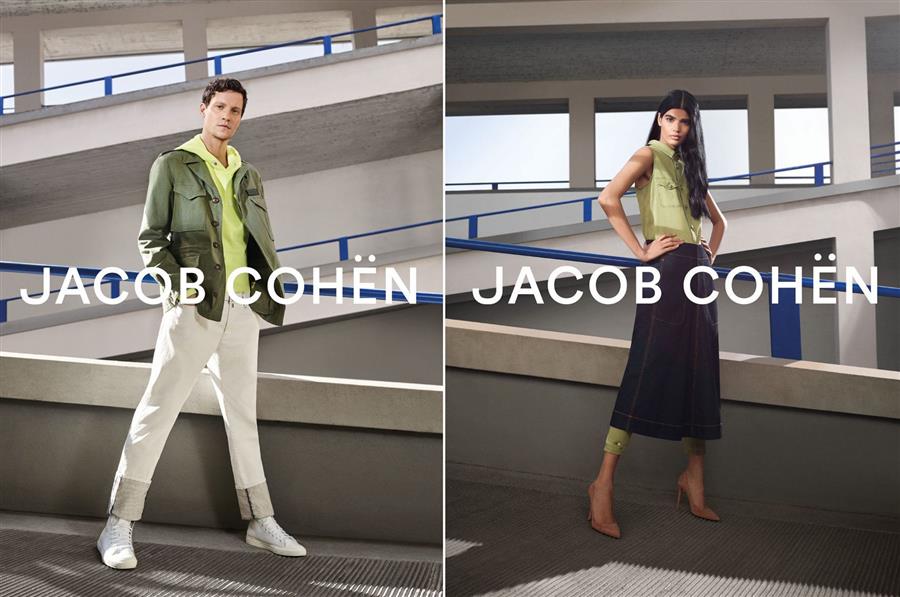 For the limited editions, the steel buttons are the same as those used for the Rolex watch bracelet, the plates are paired with the logo in silver, the denim is dyed with natural indigo (making the tougher canvas wash more rich, and the aging of pure denim).
All "Limited Editions" are a red edged selvage that allows twist jeans to be worn while maintaining a detail at the bottom.
The brand has for years opted for environmentally friendly production processes with as few chemicals as possible.
All these details are captured in the exceptional
JACOB COHEN
jeans, the famous brand slogan "Go to bed with a dream, Wake up with a goal", has been the main development of the brand since the beginning of this family success.