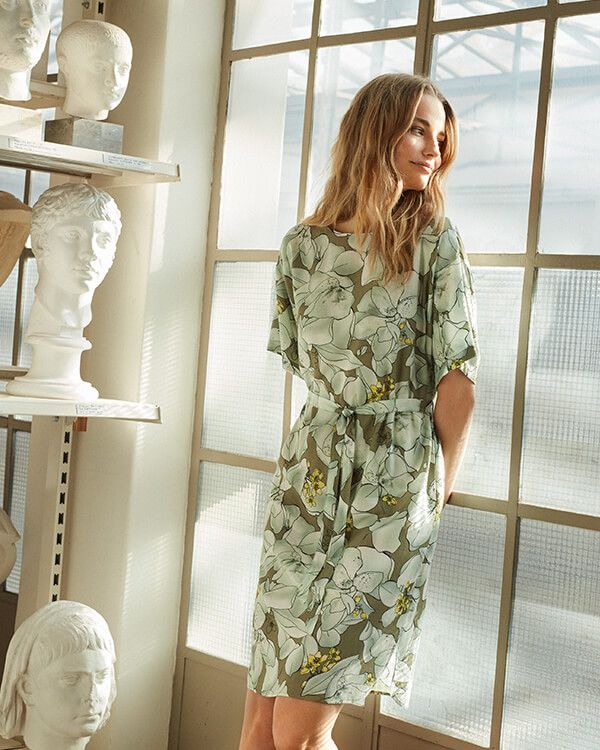 Woman just looks good with it! The Betty Barclay Selected Brands stands for fashion competence and stylish sovereignty. Our fashion embodies the zeitgeist of modern, self-confident women who enjoy fashion and femininity.
The perfect look for every situation: Whether leisure, business or party - our brand world always has the right outfit ready for you. Shine on the job in a stylish blazer by Betty Barclay. On a cool autumn day, make yourself comfortable on the couch in trendy knitwear from Betty & Co. Cause a sensation on the gala evening in a long evening dress by Vera Mont. Enjoy a visit to the café with your girlfriend in an airy blouseby Public. Experience adventure in nature in an all-round jacket from Gil Bret. Or be well equipped all year round with a fashionable long-sleeved dress from Cartoon.
No matter what your everyday life has in store, from now on you are always up-to-date.