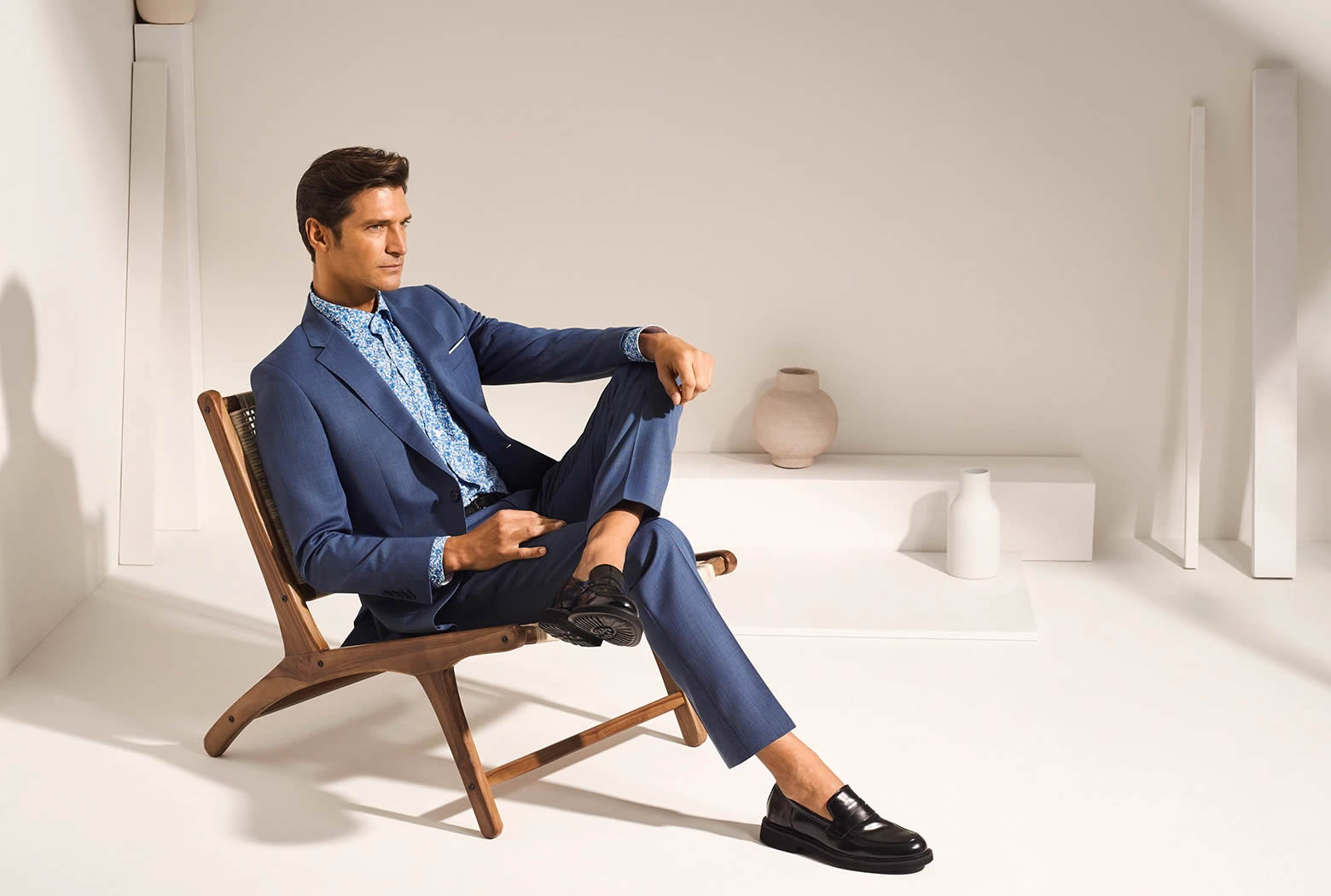 MIRTO was founded in 1956 with the aim of creating shirts for the contemporary man. Today it is a leading brand in its sector, famous for its top designs and the impeccable quality of its products.
We combine exclusive fabrics, cutting-edge patterns and designs, technological innovation and the best artisan know-how to create a collection of shirts that ranges from the formal to the more sporty and casual.
MIRTO is the plant that names our company, our brand.

Of Mediterranean origin, it is known since ancient times for its ornamental use as a signal of victory and peace. From the gender of the Myrtaceae and also known as bayberry, it is an evergreen and fragrant shrub that can reach a height of 4 meters, with small bright green leaves, fruit shaped berries in dark blue and bunches of small white flowers, very fragrant.
Its aromatic attributes have given rise to tasty liquors and to cosmetics and perfumes; they are reminiscent of a mixture of laurel, eucalyptus and frankincense. For its voluptuous scent and exciting character attributed by the ancients, MIRTO was consecrated in mythology to the goddess Venus and is therefore also a symbol of love and beauty.

MIRTO has always focused excellence. Since 1956 MIRTO has designed and manufactured its collections in Spain for both men and women.
Each season we carefully select our fabrics from the finest manufacturers in the world. These fabrics are the basis of the production of each shirt. Each garment requires over 18 different pieces of cloth and more than 80 independently controlled processes to be completed. Fabrics are cut carefully and the parts are sown together using an impressive 7 stiches per centimetre. Finally each shirt is quality-controlled, ironed, folded and packaged with meticulous attention to detail and care. In this way the latest technological processes and the finest artisan know-how come together.